Investigating crossed-symmetry pattern in children from the past
questions related to the lower limb bones
Keywords:
bilateral asymmetry, children, crossed-symmetry, development, lower limb
Abstract
In biological anthropology, bilateral asymmetry in living adult samples is a well-studied field. During the last decade, researchers have become more interested in its developmental characteristics in individuals of both living and past populations. It is still the upper limb that gets attention, as handedness and its effects on the bones via biomechanical loading is an obvious and easily measurable marker of bilateral asymmetry. The majority of the population exhibit right bias in the measurements of the upper limb bones and the lower limb behaves the opposite due to its performance in weight- bearing. This pattern is called crossed-symmetry. Despite its marked role in posture, examining the emergence of lower limb bone asymmetry during growth has not been well-researched. To add more information to this field, the present study investigated the developmental pattern of lower limb bone bilateral asymmetry in medieval Hungarian children from one of the country's biggest anthropological collections.
Downloads
Download data is not yet available.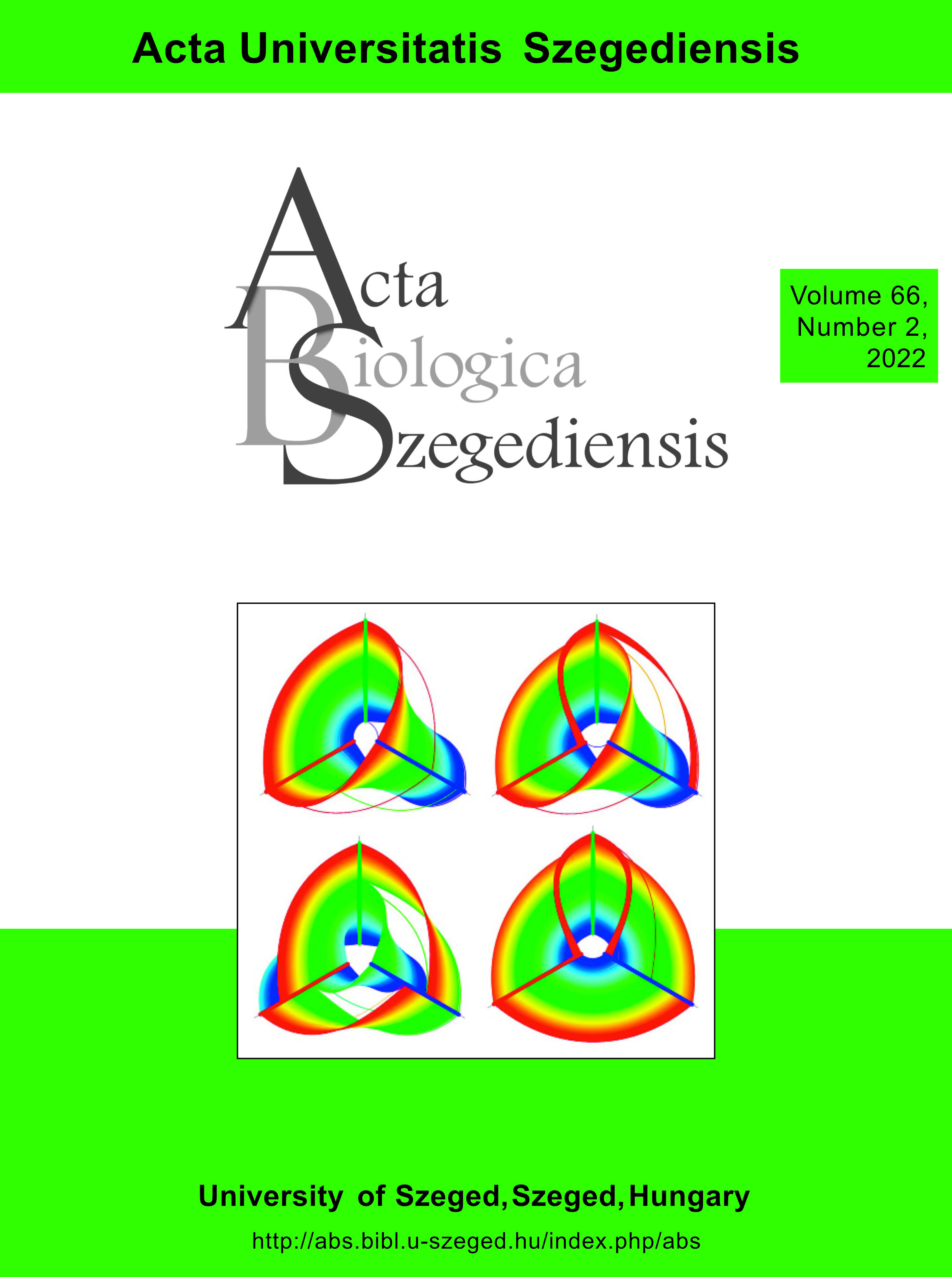 Downloads
How to Cite
Fogl, Ágnes, Pálfi, G., Maák, I. E. and Balázs, J. (2023) "Investigating crossed-symmetry pattern in children from the past: questions related to the lower limb bones", Acta Biologica Szegediensis, 66(2), pp. 126–131. doi: 10.14232/abs.2022.2.126-131.